Comprehensive Water Damage Restoration Services in San Diego County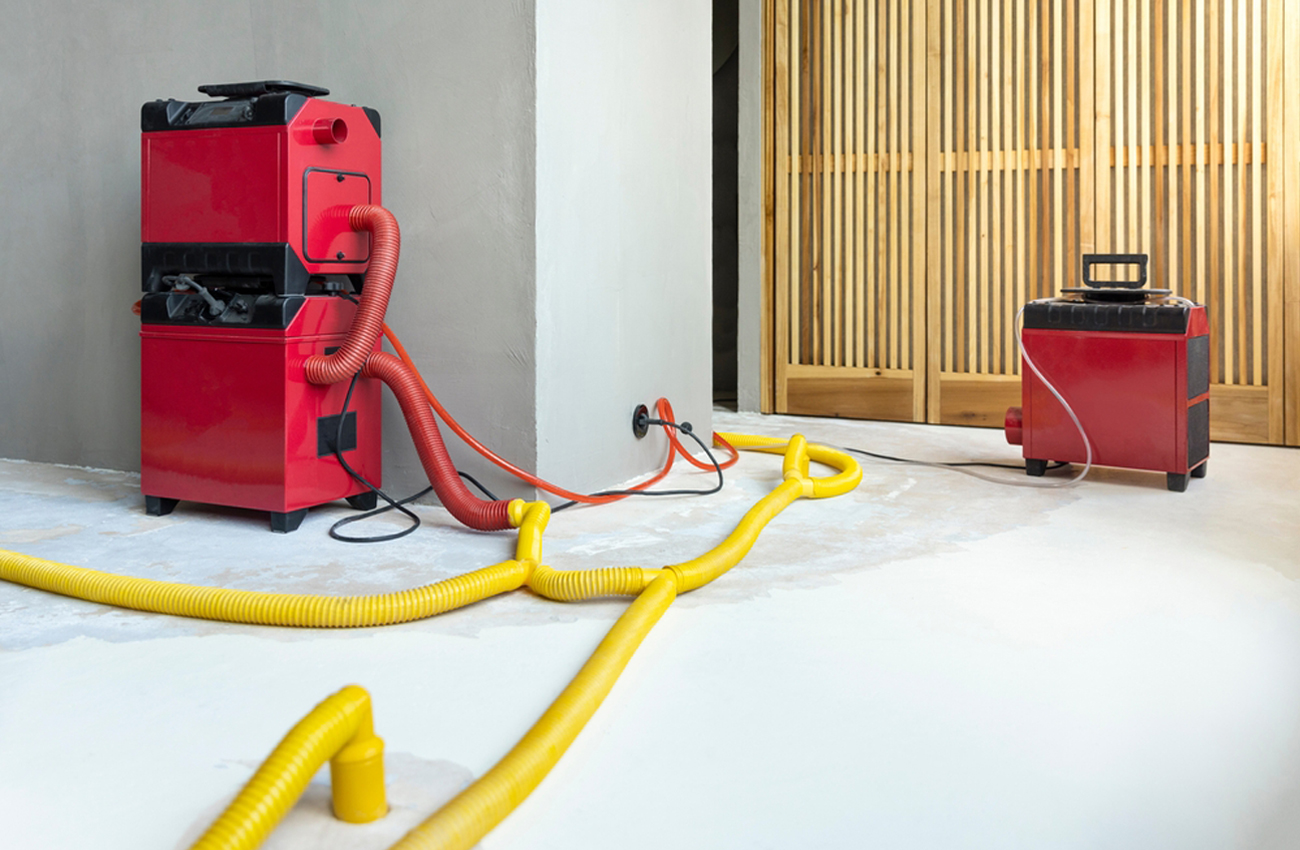 Rely on one of the best water damage repair companies near you.
Ramm Water & Mold Restoration San Diego is here to provide specialized water extraction and structural drying equipment to remove excess moisture as quickly as possible as soon as you notice the signs of water damage on your property.
Our team of certified experts and our cutting-edge drying equipment make us the leading water damage restoration service in San Diego County. You can rest assured that we'll perform all prevention and restoration steps correctly, thereby maximizing your insurance claim.
Why choose us for water damage repair?
Trained & committed experts in water damage restoration
Ramm Water & Mold Restoration San Diego has become a household name in San Diego County thanks to the quality we've consistently delivered throughout our 25+ years in the business.
Clients count on our water damage repair services because of our team's unwavering dedication, great knowledge, and vast experience. We'll conduct a careful inspection to determine the scope of the issue and then treat signs of water damage on your property using proven techniques. Just give us a call or fill out the form by clicking the button below.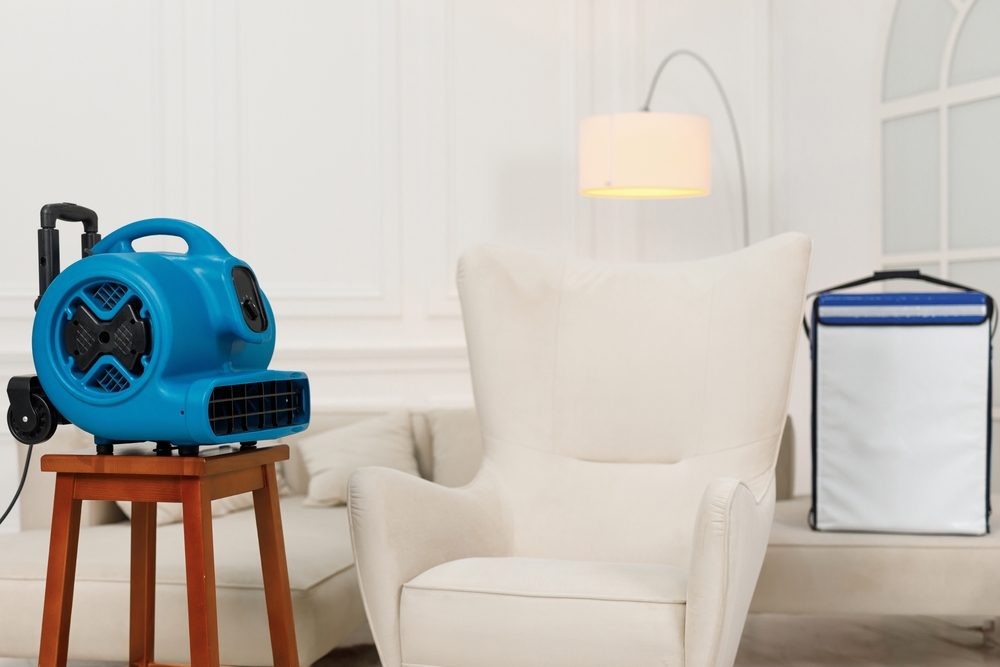 What you can expect from our detailed water damage restoration
The harmful effects of water should be handled diligently and decisively as soon as they appear because:
Ramm Water & Mold Restoration San Diego is at your service across San Diego County, ready to eliminate harmful moisture from your home with time-tested techniques and reliable equipment.
Frequently

Asked

Questions
Do you work on damage from floods and flooding?
Yes! We help with natural flooding, burst pipes and everything inbetween. Reach out today and we can get started with our flood restoration services.
Does water damage get worse over time?
Water damage may be a slow hidden progression, such as from a small plumbing leak inside a wall, or a sudden and substantial flood. If left unattended, even a small leak can exacerbate over time, leading to extensive damage and pricey repairs. An untreated leak can cause a number of problems, including:


Pipe corrosion
Issues with your electrical installation
Carpet disintegration
Wall discoloration, bulging, pealing, and cracking
The appearance of mold and mildew
The weakening of your foundation and other structural elements
Decreased home value


When it comes to water damage, you're in a race against time. Take back control immediately by contacting Ramm Water & Mold Restoration San Diego and booking your water damage restoration in San Diego County. Our team will find the exact source and tackle it appropriately.
Who cleans up water damage?
To ensure that your water damage is treated in the best way possible, it's strongly advisable to leave it to qualified professionals. These individuals have specialized in water cleanup and water damage repair. They understand how to handle each facet of this complicated process and have the finest tools to help them do it.

If your home or business is located in San Diego County, contact one of the best water damage restoration companies near you. Ramm Water & Mold Restoration San Diego has been helping locals combat the harmful effects of water for more than 25 years. Our crew is extensively trained, insured, and bonded.
How do you fix water damage in a house?
Here at Ramm Water & Mold Restoration San Diego, we tailor our process to your specific situation based primarily on the amount of water, following IICRC, CRC, and RIA guidelines

First, we assess the level of water damage in a class system. It goes from Class 1 (a partial room with little wet carpet) through Class 4 (flooring soaked in several rooms, water-wicking a foot or more up walls, and even hardwood and stonework saturation). We consider these as well as the degree of health hazard: Category 1 (directly from drinking-water plumbing) through Category 3 (storm flooding and sewage backups).

The goal of our flood service is always the same – to minimize the cost and time needed for repairs by eliminating harmful levels of moisture as quickly as possible. In general, these services involve cleaning standing water, dehumidifying, and repairing the affected areas. Feel free to contact us for more information on our water damage restoration services in San Diego County.
How much does it cost to repair water damage?
The price of your restoration may vary according to several factors:


The type of water: Contaminated sewer water is much harder to clean than rainwater or water that came from a pipe.
The extent of the damage: Unsurprisingly, the larger the affected area, the more you may expect to pay for the cleanup.
The surfaces affected: If your flooring or drywall need to be removed and replaced, or an area requires mold removal, the costs will probably be higher.
If you experience water damage in San Diego County, including the communities of San Marcos and Vista, Ramm Water & Mold Restoration San Diego will be ready to get to work. Our specialists will inspect the area and recommend the best course of action in your situation. Once we have a clearer picture of the scope of the damage, we'll be able to tell you a precise price estimate.


What are the best water restoration services near me in San Diego County?
Ramm Water & Mold Restoration San Diego is on a mission to bring quality water damage restoration to the residents of San Diego County. For example, we'll employ our tried-and-tested methodology to conduct a thorough water damage repair in Carlsbad and carry out in-depth water damage cleanup in Oceanside.
Except for performing excellent water restoration, our crew is also equipped and trained to do a number of other services. We can do an efficient trauma and crime scene cleanup, carry out a prompt fire damage restoration in case your property was damaged in a fire, and provide you with helpful contents packout services. Our techs will remove mold spores without a trace and have the answer to any emergency, be it water, fire, or another crisis. Contact us for smooth, client-centered services – we'll be ready to bring out the big guns and roll up our sleeves!